Owner • Body Worker • Fitness Trainer • DJ-In-Training
Bridget created Body Lab in 2015 to share her commitment and passion for achieving whole-body health and emotional well-being with others. Her holistic approach combines hands-on healing through massage, bodywork, and fitness training along with education on self-care and maintenance.
Body nerd, Bridget has been fascinated by bodies in motion —the musculature, bones, and connective tissue that holds them in proper alignment. She received her massage diploma from the Swedish Institute College of Health Sciences in NYC.
She worked at Canyon Ranch Lenox and as a personal massage therapist for a notable NYC fashion designer—an adventure that took her to Mustique and other parts of the globe. (Which is not to say she is a celebrity hound. Quite the contrary. Bridget is utterly unpretentious and deeply rooted.)
She draws much inspiration and empathy as well from her personal journey. After being diagnosed with breast cancer, Bridget launched The Pastures in New Marlborough, MA, in 2010, a wellness, spa, and fitness retreat to help women with cancer focus on hope and recovery. She created the Women's Cancer Wellness Fund, which provides financial assistance to women with cancer who are seeking alternative medicine and holistic care in Berkshire county.
Intentional but never intense, serious about her craft but never severe, Bridget tempers hard work with laughter—and music. Her mantra is along the lines of, "If it's not fun, why bother?" In her "down" time you can find her hiking trails throughout the Berkshires, swimming in local lakes, tooling around on her bike, and getting her groove on as she is learning to become a DJ.
For Bridget, health and wellness are a way of life. As a breast cancer survivor, she is committed to living each day to the fullest. She offers her individualized services so that you can too.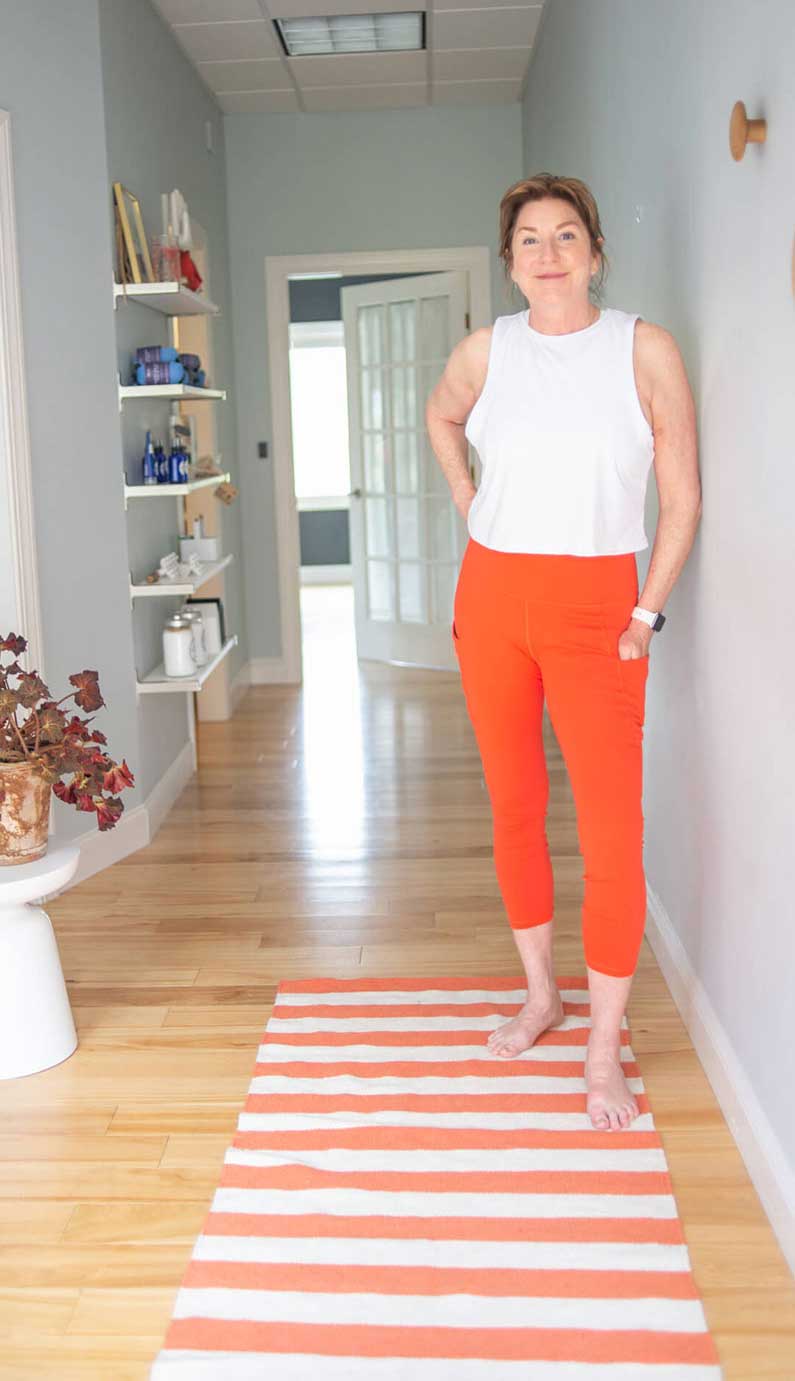 Self-care is not self-ish.
You can't take care of others until you care for yourself.
Control is overrated.
Go with the flow, be open to new experiences.
Ignorance is not bliss—intentionality is.
Set your intention and see it through.
Easy is not always the right path to take.
Ninety percent of life is showing up.
That includes showing up for yourself. Just do it.
Can't touch your toes or do a pigeon pose?
This is a judgment-free zone.
Each body has its art...
– Gwendolyn Brooks
BYOB(ody) and we'll handle the rest.